Bespoke COVID-19 solutions to suit your company.
Every company is unique in their Coronavirus PCR screening requirements, and that is why choosing Blue Horizon to help you implement your COVID-19 solution makes sense. We have over 10 years experience in organising laboratory test logistics for tens of thousands of clients across the UK as well as globally.
"'Blue Horizon recently undertook Covid19 PCR testing at our Hydro Power construction site in North Wales. They were very easy to communicate with, turned up to site early and managed to get everyone tested in a safe and friendly manner without any problems. The two medics were great at working around our site restrictions and managed to make everyone feel at ease and comfortable during the tests."
Ewan Thomas
Commissioning Engineer, Voith Hydro GmbH
08 OCT 2020
"When one of our employees had covid symptoms we needed to test them and their colleagues asap. We had results within 48 hours of contacting Blue Horizon. Their service was faultless. I recommend Blue Horizon to anyone who needs to rapidly know if their staff have to quarantine."
Clive North.
Tom Hixson & Co Ltd of Smithfield, London
08 OCT 2020
"The health and safety of the fighters and everyone else involved was always our top priority when staging live boxing events, and Blue Horizon have been an incredible partner to help us through these trying times. Their professional and thorough testing process has helped to keep everybody at our events safe, and we've been able to benefit from their fantastic experience and expertise. It's been a superb partnership during our events so far, and we're pleased to continue it over the coming months"
Paul Gibson.
MTK Global Chief Strategy Officer
08 OCT 2020
Considerations of Coronavirus PCR Swab Testing
Regular Coronavirus swab schedules can be the easiest to implement logistically - we're able to support you with nurse or paramedic support, or simply organise couriers if you're able to take swabs yourselves. Different laboratories have different turnaround times and may have different restrictions so we find the best laboratory for your Covid swab testing needs.
Airlines and nations are now giving windows of testing from 3 days to 5 days - this, when held to laboratory restrictions such as turnaround time and operating hours, as well as courier restrictions, make for challenging scenarios, especially when weekends are involved. There may be days you simply cannot fly on due to the combination of logistical issues. Let us take the strain and investigate what is possible for you.
The COVID Testing problem for Businesses and Organisations.
Increasingly, businesses and other organisations are implementing their own Corporate Covid 19 policies and procedures, and being able to offer an in house reactive testing service is integral to providing an effective solution – especially in times of extreme pressure on the NHS testing service. Knowing quickly whether or not an employee or team member is infected with the virus will enable decisive management action, and if a negative result is recorded, a quick return to work will be possible.
PCR Swab testing is an essential component of a workplace testing strategy. You need to make sure that you plan a solution that is relevant for YOUR organisation, and we can help.
The Blue Horizon COVID Business Solution.
The Blue Horizon COVID-19 Test Solution. Blue Horizon Medicals offers a comprehensive corporate service to address the next challenge facing companies in this Covid era – how to safely return to work, and how to keep the workforce Covid 19 free. We can offer a screening solution for personnel returning to work, particularly relevant to closed workspaces such as offshore installations, or where there may be recirculating air such as factories or aircraft.
Stay in control of COVID testing in your Business.
Self testing en masse is quite acceptable but we can also provide a trained team of swab collectors, led by a registered nurse or or paramedic, to attend your workplace, and swiftly collect and dispatch samples to our partner laboratories, where results will be ready within 24 hours of receipt at the laboratory. This cycle can be repeated on a regular or ad hoc basis as required by your business. Long shelf life pre-paid kits, ready for use, with all carriage costs included and rapid turnaround of results (again within 24 hours of receipt) are available for purchase to be kept in house, ready for any outbreaks.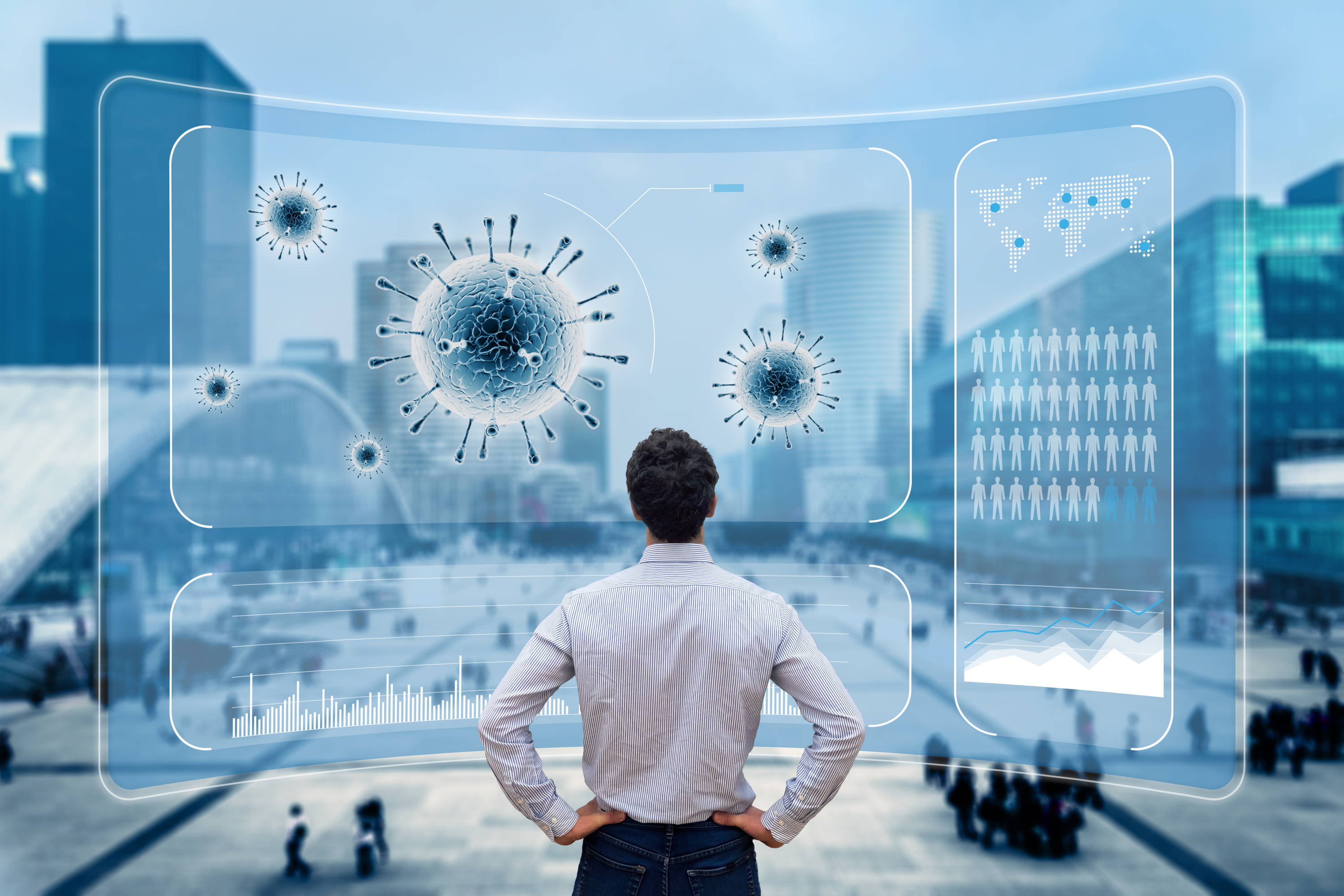 With coronavirus cases showing no signs of significantly slowing and the emergence of new strains complicating efforts to contain the spread of Covid-19, testing remains a priority, both for people with symptoms, and those concerned about exposure to the virus.
News of new coronavirus variants from scientists around the globe paints a worrying picture. The emergence of new sars cov-2 variants throws more uncertainty into how we respond now and how we should respond in the future...
Highly accurate PCR tests.
Our next generation PCR tests are highly accurate - enabling individuals and organisations to be pragmatic about isolation reducing the need for repeated 10 day isolations for symptomatic individuals. Positive results will be relayed to PHE to enable Track and Trace to be implemented. Consider too highly sensitive and specific antibody tests (using a now government and CE approved process) to determine who has already had the infection in the workforce – and who may reasonably be assumed to have some degree of immunity at least. This will help to inform decisions about placement of staff in more exposed or customer facing roles, and help you to decide who should self-isolate in the event of minor illness and for how long (in line with existing government guidelines of course).
Enquire now. Get a business covid solution today.
Graham Johnson, our Medical Director can talk through requirements with you. Leave us your details and we'll get in contact with you in the same working day.
We won't sacrifice quality of service to save money - you will receive a professional service, and a dedicated account manager. Your price will depend upon volume of testing and how much nursing and courier support you require. Fill in our enquiry form and we'll get back to you as soon as we can.
Special Instructions:
Which Tests are Included?
Quick and Reliable.
There's a reason that over 30% of Blue Horizon Kit requests are from patients that have used us before.
Blue Horizon Blood Test Reviews
⭐⭐⭐⭐⭐

Extremely efficient service from beginning to end. Procedure carried out quickly and efficiently. Results were very swift. Will be using again.

Lisa Underhill-Price

UK
⭐⭐⭐⭐⭐

Impressed with speed of despatch after ordering. Kit and instructions very easy to understand and follow. Posted back to lab Monday morning, results received Wednesday morning, Thanks, may well be back soon.

Paula Loftus

UK
⭐⭐⭐⭐⭐

As always, a superb service by all the BH team. Fast, efficient but very thoughtfuland caring of medical conditions, and associated patient mindset.. highly reccomended .cg

Chris Gomez

UK
⭐⭐⭐⭐⭐

Utterly patient, kind and helpful, kit arrived next day, as did my results. 5 stars well-deserved.

Dell Finniam

UK
⭐⭐⭐⭐⭐

Great service and product. The turn around is brilliant (mostly - there was a glitch during the early part of the Covid pandemic, but that seems to be resolved now). Tests are recognised by the medical profession so I am able to use the results to get the treatment I need without further tests.

Alexis Faulkner

UK
⭐⭐⭐⭐⭐

I had various questions which they answered via email/webchat and the timing of getting a kit, sending it back and getting the results was good.

Bruce Robins

UK