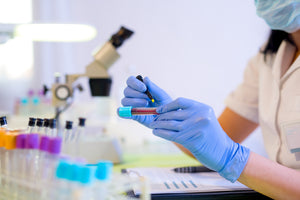 If you are in or near Neggington, you are able to ask your existing phlebotomist to use our kits to collect a sample. Alternatively, our mobile nurses can visit your home or work location in Neggington or you can choose a test that enables your sample to be taken easily by yourself at home.
Look through our wide range of tests online, if you need help picking the right test, simply contact us via webchat or email the Team Blue patient advocates.
Home Blood Tests can be taken using a finger-prick kit, or simply choose a phlebotomy option. Swab collection is also available for other tests such as Covid.
Once you have sent your sample, you'll just need to wait for your results. These are delivered by email for your convenience, or with optional free Doctor's comments.
Best Vacutainer Health Screening Tests available in Neggington
Most popular Neggington blood test types