With the vaccine roll out gathering pace and infections falling in response to the latest lockdown measures, many of us are feeling optimistic enough to start tentatively considering travel plans for later in the year.
But, despite the progress being made to distribute vaccines across the population, chief medical officers are still urging caution, warning that it's likely that restrictions will remain for some time.
As guidance around quarantine for returning travellers continues to evolve, it's likely that Covid-19 travel testing will remain an important tool to help manage infections as borders begin to open up, as well as helping reduce self-isolation times under the government Test to Release scheme.
While a lot is still uncertain about what travel will look like in the coming year, it's worth baring a few things in mind to help manage expectations and plan for how changes to travel might impact you.
it's likely that private testing will continue to play a big part in identifying new cases and helping returning travellers, who test negative, get back to work faster.
A false sense of security?
The UK vaccination programme accelerated rapidly at the beginning of 2021, with a high percentage of over-70's appointments already completed. As the programme moves into its next phases in the coming months, covering the over 50s, we may start to see travel demand increase as retired people look forward to a more normal way of life.
The vaccine may serve to provide a feeling of protection and security, but it's important not to let that confidence lead to increased risk-taking. While the vaccine helps reduce the severity of Covid-19 symptoms, it doesn't wholly protect against catching the virus. Additionally, while those who have had the vaccine may have a greater level of protection against coronavirus symptoms if they do catch it, it doesn't prevent the ability to spread the virus to others.
A different country, a different Covid-19 response
It's important to remember that every country is handling their response to the Covid-19 pandemic differently. Some countries are making swift progress with their vaccine roll-out while others are struggling to contain the spread of mutant strains of the virus or are battling with medical shortages.
Even when a substantial percentage of the UK has received the vaccine, travellers will still need to exercise caution. With huge global disparity in healthcare resources, some countries are less equipped to handle the ongoing challenges of Covid-19, presenting greater risk to travellers.
Mutations are moving the quarantine goalposts
New strains of the virus?
Despite lockdowns and curfews across the globe, scientists have noted the emergence of new strains of the virus. While mutations are a normal part of a virus' lifecycle, new and more infectious strains present challenges that continue to move the goalposts when it comes to restrictions and quarantines.
To help mitigate this, it's likely that private testing will continue to play a big part in identifying new cases and helping returning travellers, who test negative, get back to work faster.
The countries that are on quarantine lists will continue to alter in response to how their case numbers are changing and whether new strains have been identified, but we can't know now how this will look in 6 months' time. Travellers looking to book now for holidays later this year will need to keep a close eye on the changing situation.
Restrictions will change the vacation experience
We've all become used to the changes in our day-to-day lives over the past 12 months. Queuing, masks and sanitiser are no longer the novelties they were this time last year and will no doubt continue to be part of our lives for a long time to come.
As travel begins to open up, we will likely experience a lot of changes, from frequent temperature screening to reduced services on flights and in hotels.
To help keep travel operations moving, we may see the introduction of some form of official proof of vaccination or negative covid-19 status, in the form of a digital health passport.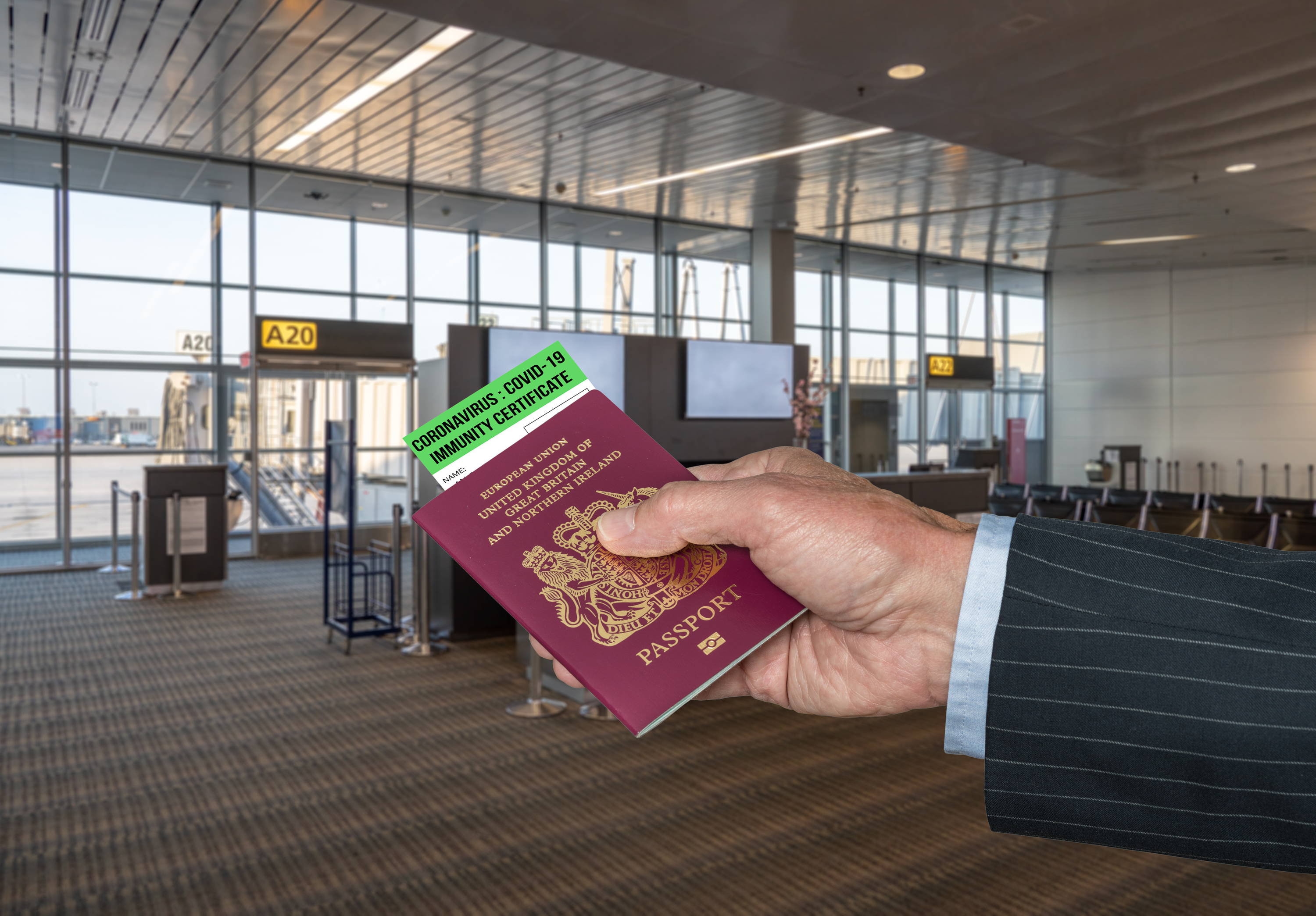 The role of private testing
To help identify cases and reduce the time spent in quarantine, post-travel, a form of the government Test to Release scheme may stay in place for some time.
While it's currently more familiar for those who travel internationally for work, it's likely that the practice of testing on return to the UK from abroad will become a normal part of the process for those travelling for pleasure too.  
Covid Travel Test will continue to be an important part of how we work to reduce the spread of Covid-19 and it's important that the testing options travellers choose are reliable, accurate and trustworthy.
While free testing for asymptomatic returning travellers isn't currently offered by the NHS, a government list of approved providers who offer this service privately is recommended by the NHS as part of the Test to Release scheme.
Continue to follow social distancing and hygiene guidelines
---